What are the 10 Best WordPress Plugins for Content Marketing
WordPress plugins are useful tools that optimize the content marketing management of any website. There are hundreds of free options available on the platform, with functionality ranging from content optimization to site structuring. But do you know which are the best WordPress plugins?
Check out a top 10 of the most popular and top rated WordPress plugins below. We've selected options for SEO optimization, websites, e-commerce and more. Also see tips on how to choose the best plugin for your site and needs. Let's go?
Best WordPress plugins.
Knowing the best WordPress plugins is key to extending the functionality of your site. However, you need to be careful about the quantity and quality of plugins installed, as this practice can lead to compatibility problems and slow down your site.
Analyzing and testing the more than 55,000 plugins available in the WordPress Plugin Directory is a titanic task. Therefore, we have copied the 10 best and most famous marketing plugins for WordPress for you to know. They are:
1-HubSpot;
2-WooCommerce;
3-Yoast SEO;
4-WPForms;
5-Elementor;
6-Smush;
7-XML Sitemaps;
8-WP-Optimize;
9-RankMath;
10-WP Rocket.
What is the best SEO plugin for WordPress 2023 ?
Below you can learn about the features of each WordPress plugin listed. This way, you can analyze which one best meets the needs of your site. Check them out.
1. HubSpot
HubSpot is a WordPress plugin ideal for customer relationship management (CRM). Even the free version of the tool offers enough features for users to implement inbound marketing strategies with ease.
Some of the plugin's key features include contact forms, live chat, and email newsletters. These and other information are automatically synchronized in the main contact panel of the WordPress administrator.
By accessing the dashboard, the site administrator can see the full contact list, with details of customers, recent activity, lead status, and even chat conversations. However, for access to other features, such as removing HubSpot branding from pop-up and chat, a monthly fee starting at $45 is required.
HubSpot's Main Features
Downloads: 200,000+;
Rating: 4.5/5;
Key features: contact form submission, customizable chat, email newsletter;
Recommended for: customer and lead management;
Price: free and premium (plans starting at $45 per month).
2. wooCommerce
WooCommerce is the best WordPress e-commerce plugin. This is because it offers essential features for managing e-commerce sites, such as store creation, product lists, and order tracking.
The plugin also supports the most popular payment methods, such as credit card and bank transfer. In addition, it integrates seamlessly with 100 payment gateways, including PayPal.
To manage e-commerce through WooCommerce, the site administrator needs access to the integrated WordPress control panel. There, it is possible to manage products, track orders and get accurate reports simply and quickly.
WooCommerce's main features
Downloads: 5 million+;
Rating: 4.5/5;
Key features: integrated dashboard, quick plugin setup wizard, support for multiple payment gateways;
Recommended for: web store owners
Price: free (add-ons starting at $6 per month).
3. Yoast SEO
Yoast SEO is one of the best plugins for WordPress, offering essential features to tailor website content for search engine optimization. Using the snippet editor, you can add keywords, Meta Title and Meta Description to posts, as well as visualize how they will look in search results.
Yoast SEO's suggestions also help optimize site content by improving keyword usage and the use of transition words, helping to improve any content marketing strategy. In addition, the plugin suggests internal links to optimize the structure of the site. Finally, the plugin evaluates important elements for good positioning of content in search engines, such as its readability and SEO. All these features are free, but you can purchase the full version starting at $69.
In the paid version of Yoast SEO, the user has access to advanced features for content optimization. Some of these functions are content suggestions for internal linking, SEO analysis for related keywords, and SEO performance.
Main Features of Yoast SEO
Downloads: more than 5 million
Rating: 5/5
Main features: snippet editor, SEO tips on content, readability evaluation, FAQ module;
Recommended for: optimizing pages and publications for search engines;
Price: free and premium (from US$ 69).
4. WPForms
WPForms is a complete contact form plugin for WordPress. Using drag and drop and the initial pre-built templates, you can quickly and easily create a variety of forms for your site.
By installing the free version of the plugin, the site administrator has access to 22 pre-designed templates, including contact, registration, subscription, and newsletter forms. In addition, if desired, there is also the possibility to create a custom form from scratch.
All WPForms forms are responsive. This way they display smoothly on computers, tablets, smartphones and other mobile devices without impairing their quality. They also have spam protection measures using CAPTCHA and Akismet.
Main features of WPForms
Downloads: more than 5 million
Rating: 5/5
Main features: drag-and-drop form creation, pre-built templates, spam protection, and embedding access codes;
Recommended for: creating forms, including contact, signup, and comment forms;
Price: freemium (starting at $31 annually). What are the 10 Best WordPress Plugins for Content Marketing
5. Elementor
Elementor is a famous WordPress page builder plugin. It allows users to easily and intuitively customize their website pages using drag and drop.
To facilitate the creation of site pages, the plugin has over 100 pre-built page templates and 90 windget options that help incorporate features such as social media icons. There is no need to install additional WordPress plugins.
Although it is possible to access many Elementor features in the free version. The premium plan has features that allow you to create a theme from scratch with essential parts like footer, header and even product pages.
It is an essential plugin for content producers who want to create pages that are optimized for SEO and easy to customize. It is also a good option for creating landing pages for various services or products.
Elementor's main features
Downloads: more than 5 million
Rating: 4.5/5
Key features: drag-and-drop editing, template library, over 90 free widgets
Recommended for: Page creation and customization
Price: freemium (from $49 annually)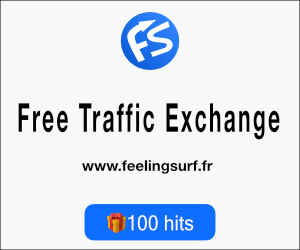 6. Smush
Smush is the ideal WordPress plugin for those who need to solve loading problems on their website. It optimizes and compresses all images on the web page automatically and without impairing quality. This is an essential function for the good performance of any website. After all, the lighter the images are, the faster they load and the better the user experience is.
It is worth remembering that the loading of the site is also an aspect analyzed by search engines. Because of this, having the support of a plugin like Smush becomes crucial for site administrators.
Smush main features
Downloads: more than 1 million;
Rating: 5/5;
Main features: lossless image compression, image resizing, incorrect image detection and automated optimization
Recommended for: increase site loading speed;
Price: free.
7. XML Sitemaps
The main function of XML Sitemaps is to help search engines understand your site's content, including Google, Bing, Yahoo, and others. To do this, the plugin adds powerful and configurable HTML, RSS and XML Sitemap features to your site.
XML Sitemaps create a detailed sitemap with all custom posts and taxonomy. Because of this, the plugin is an excellent ally to other plugins such as BuddyPress and WooCommerce.
However, the great thing about this plugin is its ability to edit your sitemap defaults for taxonomy and post types, as well as change individual pages and post settings.
Main features of XML Sitemaps
Downloads: 70,000+;
Rating: 4.5/5;
Key features: scanning site structure, building reliable and accurate sitemaps;
Recommended for: creation and maintenance of site sitemaps files;
Price: free.
8. WP-Optimize
WP-Optimize is one of the best WordPress plugins, especially for sites that have an extensive database. This is because it cleans up any unnecessary content such as automatic drafts and spam comments, which add no value to the site and hurt performance.
In addition to these functions, the plugin also compresses images and allows caching to improve site speed. All this at the click of a button.
By using WP-Optimize, you can see improvements in site loading time, especially on mobile devices and slow internet connections.
Main features of WP-Optimize
Downloads: more than 1 million;
Rating: 5/5;
Main features: removes unnecessary database content, compresses images, and allows caching;
Recommended for: keeping site performance high by deleting unnecessary database content;
Price: free. What are the 10 Best WordPress Plugins for Content Marketing
9. bbPress
bbPress is a lightweight and free plugin that integrates perfectly with WordPress. Through it, you can install, configure and run a forum on your site in no time.
Its simple and easy-to-use interface can be accessed from the WordPress administration page. This makes managing the forum and user accounts a practical and uncomplicated task.
The plugin also has a theme compatibility feature that ensures that all of its features work regardless of your site's theme. In addition, it comes with Akismet support for spam protection.
Main bbPress Features
Downloads: 200,000+;
Rating: 4/5;
Main features: simple interface, theme support;
Recommended for: adding a forum to a WordPress site;
Price: free
10. MonsterInsights
MonsterInsights is one of the best WordPress plugins for Google Analiytics as it has seamless integration and fast setup process. Moreover, it brings several tools to the WordPress dashboard that help to track the performance of the site.
After installing the plugin, the setup wizard helps the site administrator to connect to the Google Analytics account. Then, simply log into the MonsterInsights dashboard to view the site's statistics in real time, making it easy to identify and fix problems.
MonsterInsights can also be used for tracking affiliates, posts, file downloads, demographics, and more. For online store owners, there is also an integration with WooCommerce to set up analytics for E-commerces.
MonsterInsights main features
Downloads: 3 million+;
Rating: 4.5/5;
Key features: dashboard reporting, real-time monitoring, user tracking;
Recommended for: integrating Google Analytics into a WordPress site;
Price: freemium. What are the 10 Best WordPress Plugins for Content Marketing
How to choose the best WordPress plugins
Choosing the best WordPress plugins is not an easy task. Because of this, it is worth evaluating some aspects of the plugin before downloading and installing it on your site. The main ones are:
Evaluation and downloads
Millions of people test and evaluate plugins from the WordPress library every day. So before installing the plugin, check the rating and comments it has received. Generally, the best WordPress plugins are those that receive an average rating between 4 and 5 stars and have more than 10,000 active installations.
Company reputation
Plugin developers have no obligation to update or offer support, except when the user subscribes to the premium plan. Therefore, it is recommended to know the reputation of the company responsible for the plugin.
Check if the company or developer is an active and long-standing member of the community. Also check if they offer support and make frequent updates to the plugin. These are signs that the plugin will not be a headache for your site.
Test the plugin on another hosting
To choose the best WordPress plugins, many site administrators run tests on other domains. This is important to check the performance of the plugin and to prevent errors from appearing, which can damage the whole structure of the site.
If this test is not possible, it is worth checking which version of WordPress the plugin is compatible with. Also check to see if the extension has been updated recently, this indicates that new features are available and any bugs are regularly fixed.
With so many options available, it is normal to be in doubt about which WordPress plugin is right for your site. To avoid technical problems, the ideal is to install only the important features for marketing management and avoid those outdated or with low ratings.
Summarizing
What is a WordPress plugin?
A WordPress plugin is an extension that adds new functionality to your site. There are more than 55,000 plugins with different purposes and most of them are available for free.
What are the best WordPress plugins?
Despite the variety, some plugins stand out for their quality. The best plugins for WordPress are:
1. HubSpot;
2. wooCommerce
3. Yoast SEO;
4. WPForms;
5. Elementor;
6. Smush;
7. XML Sitemaps;
8. WP-Optimize
9. bbPress
10. MonsterInsights.
What are the 10 Best WordPress Plugins for Content Marketing
How to choose the best WordPress plugins?
To choose the best WordPress plugins for your site, evaluate the rating, number of installations, and the reputation of the developer. Also, run tests with the plugin on another host to evaluate its performance.